"Our brother received the best care possible at the NIH Clinical Center. The Foundation for the National Institutes of Health makes it possible for us to directly fund the NIH lymphoma research in appreciation for his care and so that others may benefit. Being able to do this means a lot to us. "
-Paula and Bill Bradley, Albuquerque, NM
FNIH Legacy Society Members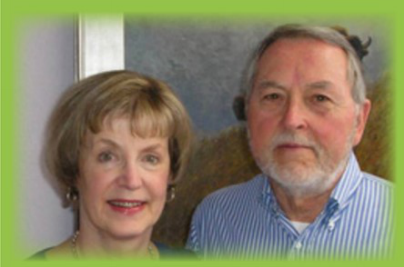 FNIH Legacy Society members make the ultimate gift by remembering the Foundation in their estate plans. Whether their planned gifts are restricted for specific projects or unrestricted for where needed most, these partners in health are critical supporters of the Foundation's mission, advancing research for health.
Legacy Society
Anonymous (8)
The Jeffrey A. Abrams and Rosalyn L. Abrams Charitable Trust
Judy Belous
Jon H. Beusen and Denise D. Beusen, Ph.D.
Deeda Blair
Estate of William R. Boyle
Paula L. and William C. Bradley
Estate of David P. Brown
William and Buffy Cafritz
Estate of Michael T. Davis
Estate of Linda Founds
Marjorie D. Fuller
Estate of Brenda Marie Geist
Keith Gendler
Estate of Jonathan D. Gest
Craig R. Gochanour, Ph.D.
Estate of Jack Gramlich
Estate of Linford M. Hallman
Carol-Ann Harris
Estate of Charles Harris
Haverchack Family Trust
Estate of Jean Lough Heagy
Estate of Sallie Rosen Kaplan
Patricia S. and Ken Kohlen
Zell Kravinsky, Ph.D. and Emily Kravinsky, M.D.
Julie Bell Lindsay
Dorothy O. Newcomb Trust
Patricia Nowosacki
Estate of Patrick M. O'Connor, Ph.D.
Dean O'Neill Irrevocable Living Trust
Estate of Jennifer R. Price
Estate of Frances H. Saupe
Jane M. Sayer, Ph.D.
Estate of Gary Snoke
Nina K. Solarz
Ann M. Strenk
Susan M. Wall, M.D.
Estate of James T. Wendel
Lillian S. White
Estate of Eugene Woolf and Dismas S. Blanco